Spencer Mitsubishi – New Vehicles
50 Main Rd
Port Pirie SA 5700
Sales: (08) 8634-9000
New Vehicles Opening Hours
Monday – Friday 8:30am-5:30pm
Saturday 8:30am-11:30am
Sunday Closed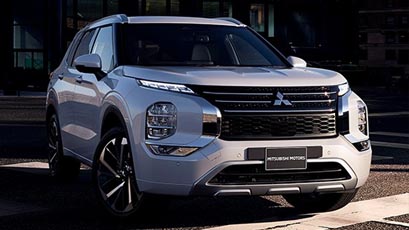 Do your thing and do it in outlandish style. With a stunning all-new design, cutting edge features and rally bred performance built into its DNA, the bigger, bolder next generation Mitsubishi Outlander SUV is nothing short of revolutionary. Its powerful presence, impressive stance and state of the art technology inspire confidence wherever the journey takes you.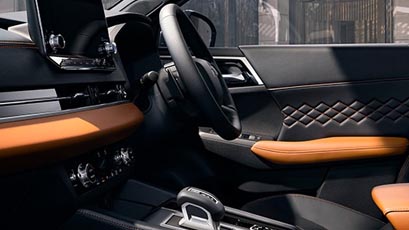 Once you ease into Outlander's exceptionally crafted cabin and delight in the massage function in both front seats, you'll instantly relax and come out of your shell. Fastidious attention to detail has been paid to every nuance and feature, right down to the knobs and dials. Ergonomic elegance keeps everything within arm's reach.
Make your presence known.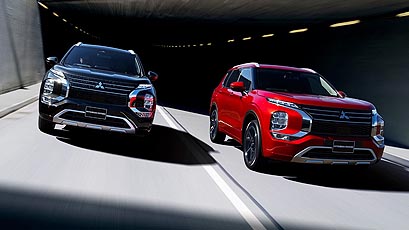 The daring and distinct Outlander is no wallflower. It makes a strong, dignified entrance with confident sculpted lines, muscular flared fenders and broad shoulders. Its bold front dynamic shield and streamlined rear spoiler not only turn heads, they also deliver greater performance and aerodynamics.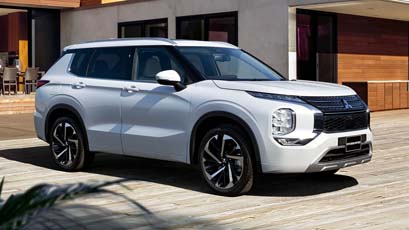 It's your time to shine. Sharp and slender daytime running lights crown a full LED headlight cluster that's strategically positioned to provide greater visibility across long distances and improved recognition by oncoming vehicles. Horizontally extended rear LED lights with T-shaped ends delineate the horizon lines.